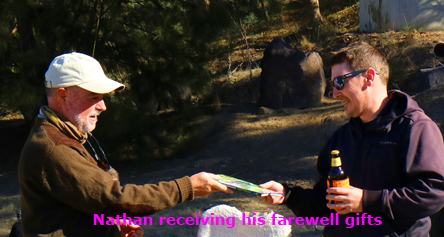 This issue comes out just in time for our AGM.  Don't be frightened that you'll be shanghaied into a job if you turn up – lots of work would have been done to ensure there are people willing to sign up to be on the executive.  That said, becoming a part of that team is a great way to help shape CAA to provide what you believe is important for a club.  If you want to make a difference, come along and put your hand up.
Was refreshing to see how many showed up for the casting instruction at Uriarra Crossing. Many thanks to John and Lyall for the photos – here's hoping that others in the club could follow suit rather than leaving it to the 'usual suspects'.
Thanks for those who provided material for this issue—a bit thinner than recently, but perhaps a measure of conditions out on the water – check out Phil's beauty at the end of the issue.