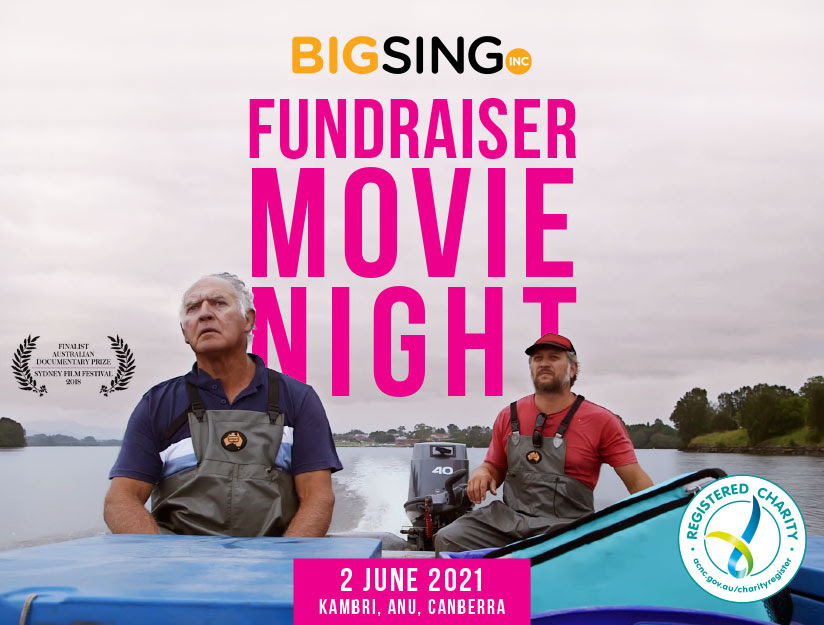 An ex-member many may know advised me of this event. As Cate said:
I thought you might be interested…..Rachel's Big Sing events are amazing inclusive singing events that bring people together for a shared love of music… lots more info on her web site. https://rachelhore.com/big-sing-in-the-desert/
No sweat if it's not your thing but please pass on to anyone you think might be interested in the film or the cause. Love Cate
Please join us for a fundraising event for Big Sing Inc and be part of National Reconciliation Week 2021
Big Sing events are all about connection – bringing Aboriginal and non-Aboriginal people together through a shared joy of singing and music. From singing, sitting and talking together at Big Sing gatherings many important and lasting connections have been made. Out of these connections, enduring friendships, co-operative projects and new choirs have been born.
Featuring acclaimed Australian documentary Teach a Man to Fish followed by Q&A with film maker and Biripi man Grant Saunders.
ALSO a performance by Rachel's Hore Pop Up Choir will open the event.
When: Wednesday June 2 from 6pm – 8.30pm
Bar is open from 5.30pm and tea, coffee, cake, snacks available. Food options for dinner available nearby.
Venue: Kambri Cultural Centre
Ground Floor, Building 153 ANU Campus, University Avenue, Acton, ACT
Cost: $30/$20