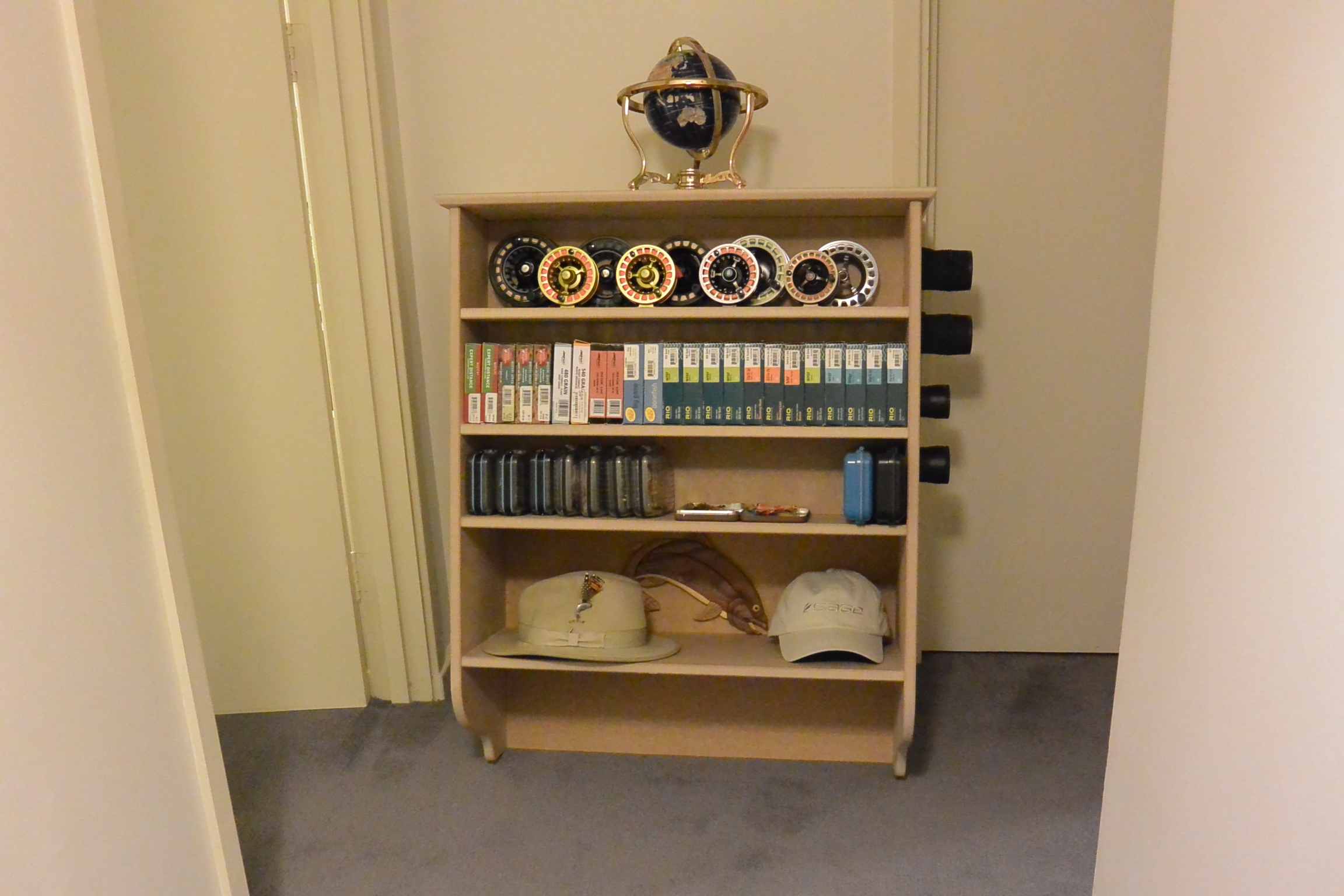 An anonymous donor has crafted this impressive item and donated it to CAA as a fundraiser. NEW BONUS… to start the fitting out (for real use or just for decoration) there will be a very pretty traditional wooden landing net included.
Store your favourite fishing and tying equipment in your study or garage. Stores up to four rod tubes. MDF construction ready for undercoating and painting to the colour that matches your décor. If you want to varnish the cabinet you will need to do a little sanding.
Biscuit and glue construction -> no nails or screws.
French cleat mounting bracket -> screw the bracket to the wall and then 'simply' lift and hang the cabinet.
Dimensions:
700 mm x 300 mm x 900 mm (w) x (d) x (h)
Shelf heights: 155 mm, 160 mm, 125 mm, 195 mm
Rod tube storage diameter = 80 mm
Email your bids to Burley Line Editor see our home page, or come to the AGM on 8 Aug to see it 'live' and join the silent auction.
(Note that Lyall has populated the shelf with angling items for demonstration purposes and aren't part if the auction 😁)