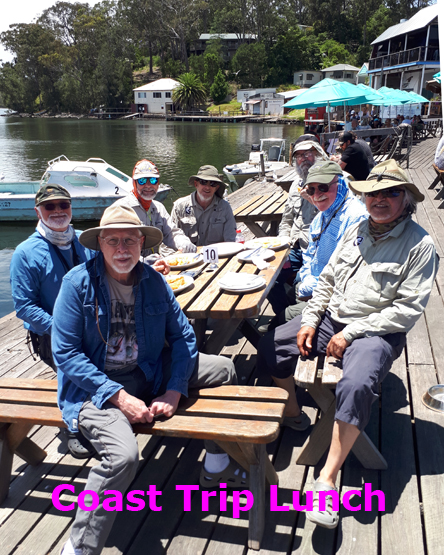 We typically don't have a January edition, (especially since I've never been able to convince an ex-Vice President to do a special Christmas Edition J).  Nevertheless, I thought it particularly important this year.  A chance to report on an enjoyable end of year barbeque catching up after a year of limited gatherings and a successful coast trip (well for everyone except me L).  The ever reliable Jason M has produced reports on his aspect of the Coast trip, but he extended on to head on to Brogo where we missed out last month, plus provided some additional reporting on the Lake G outing which was run when the CAA Brogo event was cancelled.  A prolific contributor to Burley Line and always appreciated.
Moreover, looking forwards, we have an unprecedented (if ever a word was overused recently that one would have to take the cake) two events in January – Claude's carp caper and our ever popular Jindabyne trip – occurring before we even meet for the first time in 2021. Make sure you put them into the diary, and contact me if you have an interest in Jindy. We already have 12 members showing interest … and note there are only 14 beds. More information soon via email.
As I write this, President Claude is in Melbourne having his nasal passages probed by Dan Andrew's medical staff and me having to cancel my planned trip to Terrigal later this week due to the Northern Beaches outbreak. How soon the COVID situation can resurge after success – and threaten the chances of a few of us planning a trip to NZ in April. As we have all agreed, 2020 has been an insane year, we can only hope things will feel more normal next year.
From me and my team of helpers, all the best for the festive season and hope to see you all in the new year.