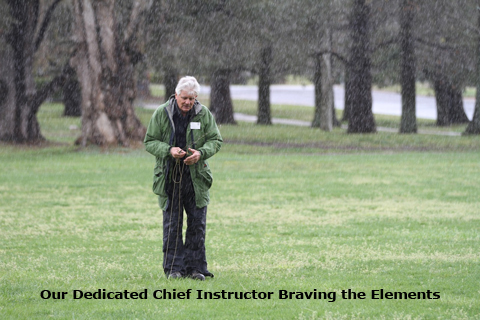 The front cover this month is reproduced from the 1950's version of CAA Newsletter – a special treat given it is our 75th birthday.
This month Burley Line is dominated by images from our annual free Fly Casting Days for the Public. A pleasing turnout was achieved given some shocking weather and the threat of COVID. Everyone conducted themselves in a COVIDSafe fashion and still managed to learn much from our in-house instructors, Mark, Nathan and Lyall plus some valued guests in the form of Peter Morse and Nick Taransky. All the photos submitted to Burley Line (many thanks John and Andrew) are up on the web in an archive folder, protected by a password. CAA members and participants, can contact the editor if you'd like to browse on-line.
Remaining articles this month come courtesy of our two Jasons – many thanks guys … I can trust you to provide contributions. A combination of fishing in warm places, information on native fish stocking opportunity and more reel maintenance (with an appropriate happy ending).
With my other hat on … members are reminded that CAA fees are due from the AGM (ie last month), a number of our long-term members have yet to renew – please do so.  Our 'Join Us' page has downloadable or on-line web forms to amend any contact information.  It has all the information on how to do funds transfer … note that we have a new account number.