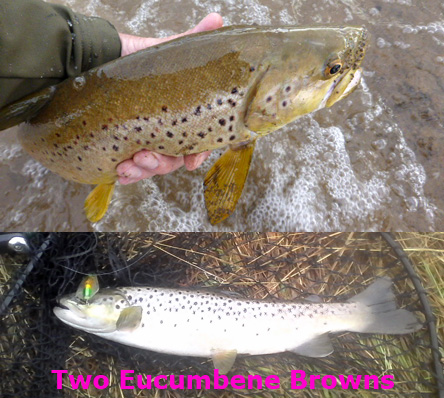 Apologies, Luke has reminded me that I should have made one important point in the newsletter … the record of fish is only for interest and encouragement to get out and fish. It is not the official recording. Make sure your put your catches for the year in the green book that Lyall brings to meetings. Especially important with the July meeting being last of the trophy period.
This issue has an eclectic collection: Lyall's "June Chill" trip report shows why more folk should get along to our events. Meanwhile: a solo JM reports on the Eucumbene on closing weekend; Peter and Roger got along to a UMDR workshop on the Macquarie Perch restoral efforts on the Bidgee and report from JQ on the FFA Nationals. I've also extracted a learned article from a Kiwi colleague on the impact of fog on fishing – I wonder if Australian fog has the same effects. Finally, there is a bunch of new entries in the 'longer term, non-CAA' events, especially the kid's workshops.
With our AGM coming up in August, I'm expecting Lyall will want all trophies returned at the meeting or ASP. I'll try to remember to bring in mine.