Lyall has advised:
In preparation for John's Saltwater event on 2-4 December we will be tying a version of the Pink Thing saltwater fly. It is one of the most popular flies for use in our region. Of course Clousers and Scuds are right up there also depending on what you are targeting.
Our tie on 23 November from 7:30 on Zoom will be fairly free form – meaning use whatever materials you have which approximate the materials list below.
I will be using:
Hook – Mustad #1 wide gape C47SD. Any straight eye, wide gape saltwater hook in the size your target fish might take will suffice.
Eye – dumbbell eyes. Any size or colour you think might work.
Thread – white Uni 6/0 thread. Go wild and use pink thread, even fluoro if you wish but make it relatively thick and robust.
Body – white Schlappen or any white chicken feather 8 cm or so long. White Grizzley Hackle as a lateral line. Pink or pearl flash.
Collar – pink Schlappen
We will talk about the RIO fly line you might like to use to cast a wind resistant fly and the wind-beater casting technique you may wish to use.
Join us to tie or just to watch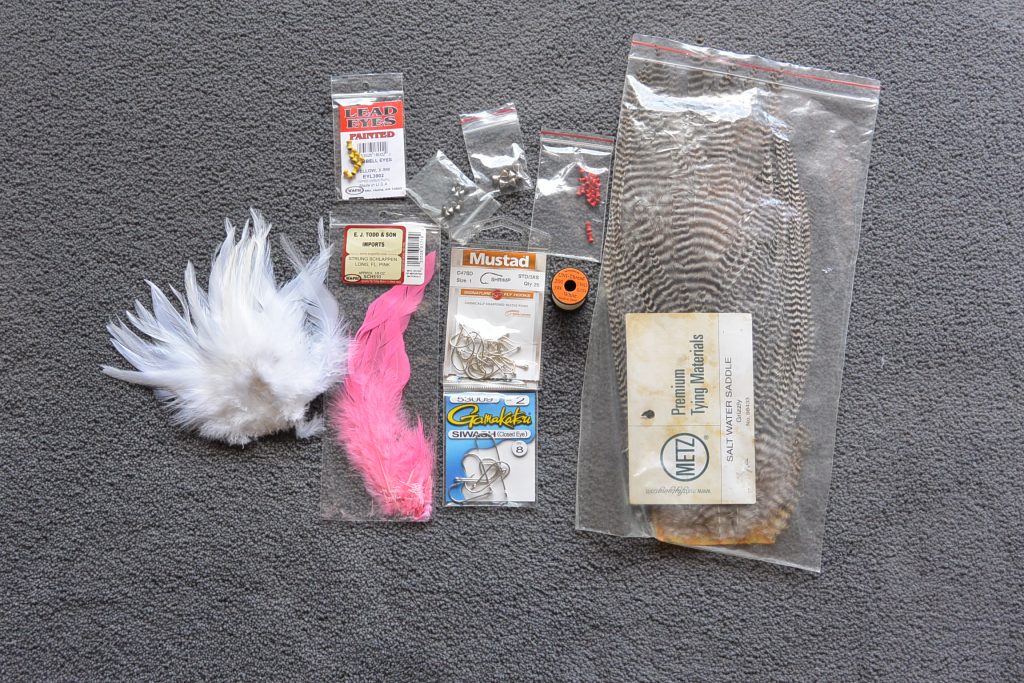 Here is Lyall's production and BJ's "black shadow" variant. Lots of pro tips from Lyall and his guest Paul.