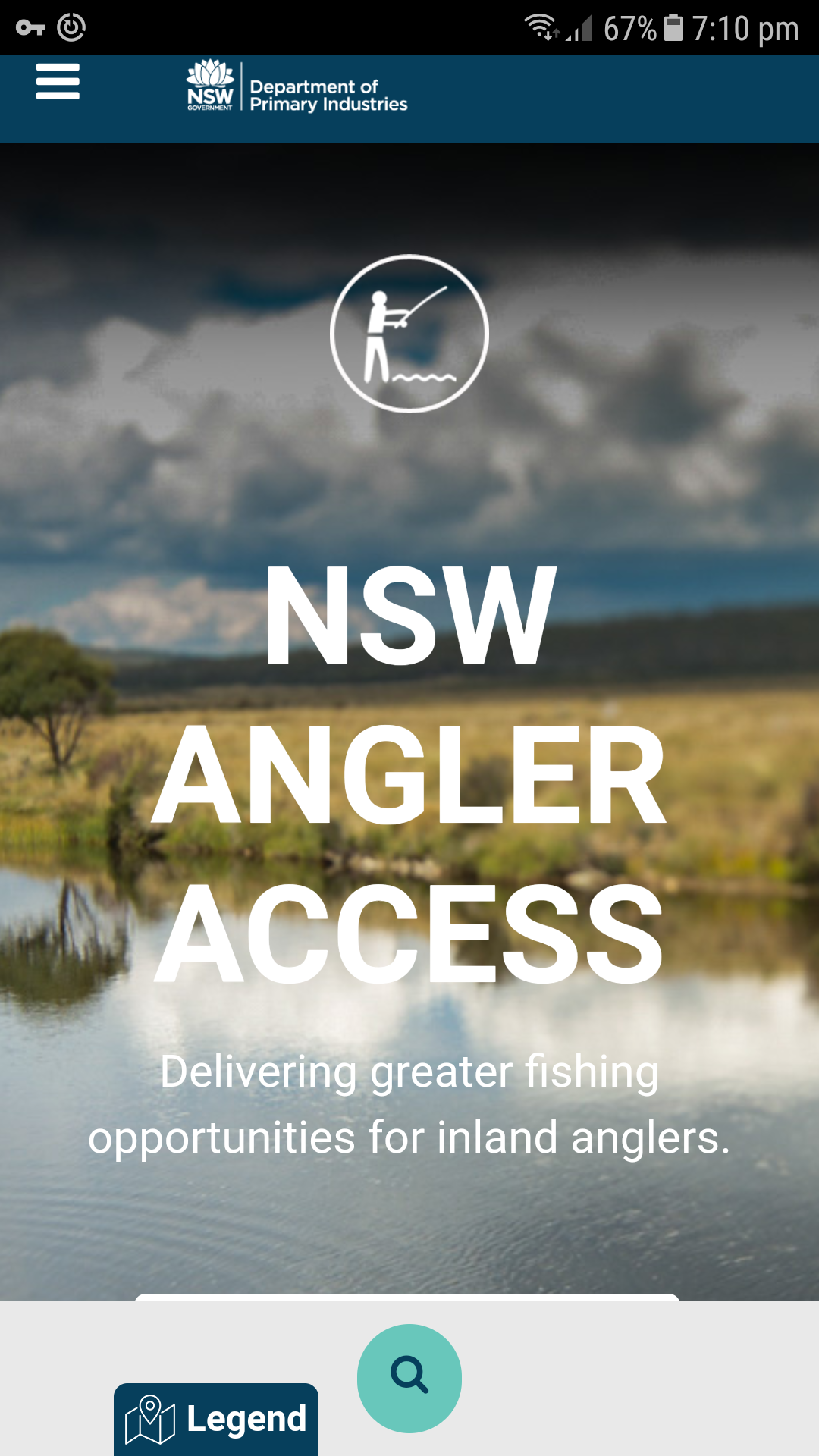 As advised by CFA:
The DPI Angler Access website is still a draft site but available for viewing at: http://angleraccessdev.dpi.nsw.gov.au . The site provides information on public access points to various NSW waterways and fish in seven groupings:
Fishing dams in NSW
Rivers and creeks available for fishing
Dams to fish for trout
Streams to fish for trout
Rivers you can fish all year
Small dams to fish for yabbies
Stocking sites
The site contains maps and details of hundreds of sites with the intention of reaching 2500 sites before full release the site.
There are also several menu links along the top of the home page which provide further information. The Survey link allows you to give feedback via a survey. The 'About>Contact Us' link allows you to provide other specific comments about using the site or anomalies/errors.
The website development has stalled at the moment but the project is being funded by NSW Fishing Fees and the RFNSW continues to be active in driving the project to completion.
A password is required and this will be disseminated to CAA members by the Burley Line editor on request. Go to our Website for the link to setup the email