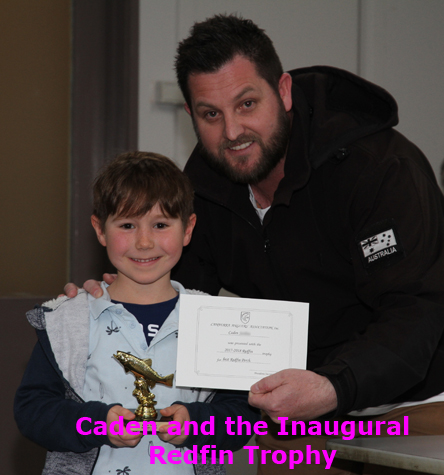 Apologies for the six or so who have already read the Sep newsletter.  This is what happens when I don't get my co-editor JQ and some-time sub-editor Luke to proof my work. Eagle eyed Luke found two errors, now fixed.
This issue covers our 2018 AGM with all the trophy results – well done to all awardees, but there is extra interest given we have four new trophies to compete for.  The new committee and council was elected and recorded here for those who couldn't make it.  Many thanks to those who have stood up to help run the club.
For those who love photos of fish and happy anglers, there's plenty for you in this issue – in particular some mammoth cod courtesy of Ash and impressive trout from the Bondi Forest trip.
Newsletters from external agencies like CFA are abstracted here.  It is refreshing to hear that NSW DPI has acted on their promise of embracing science in the management of trout.
The 'Notable Fish' board is back up and running – just remember to ensure that the fish are recorded in the official 'green book' if you want them considered for trophies.  By the by, there's been a change to our native fish assessment tool.  Of course all of you who monitor the news on our webpage (or better still register to get notified each time something gets added) would have known about that.