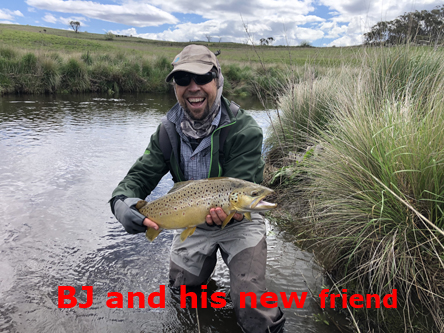 BJ's joy shows the local trout fishing can rival other more famous locations – congratulations mate and thanks for the notes, even if the specific site remains super secret.
As always, Jason has stood up and helped with some interesting content, and thanks also to Randy (stuck down the coast and I'm aware a recent injury is preventing access to the water).
Claude continues to make space in his busy work schedule to run the Zoom fly tying – a pretty simple but effective variant of a well-known fly was November's topic. His flies certainly look the part. Thanks for some notes here Claude.
Also here, some important news from our associates in MAS and NSWCFA – great work being done there.