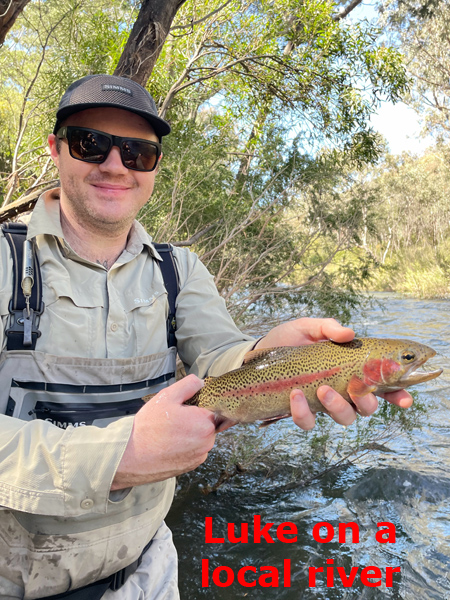 Following on from the 'photo of the month', we've got a story about trout season opening on the Cotter from Luke and Nathan – just missed getting in last month, thanks guys. Seems you've been up there with success again since that report – shame I can't emulate unlike my guru Peter – story and photo here. With the relaxation of restrictions on us traveling into the 'border bubble', I'm hoping to get more stories from all of you arriving on my desk for next Burley Line.
Held over from last month, we have the segment taking a bit of a "Retrospective" of CAA for the past 17 years. Thanks JM for this suggestion.
With my Membership Officer hat on – yet another reminder that fees are due – go to 'join us' to update your contact details via the webform or simply email me. Please note our new bank account numbers (these were changed last year), they are given on the "join us" page. So far 30 of you have signed up including one new member (welcome Travis) – means 17 from last year remain to renew. Amongst other benefits, CAA has again acquired a Public Liability Insurance policy. This will support financial members in the event of a member of the public seeking compensation due to an incident during an official CAA club event. This coverage commences in November before our first event for the season. Life Members are covered automatically even without payment of fees.