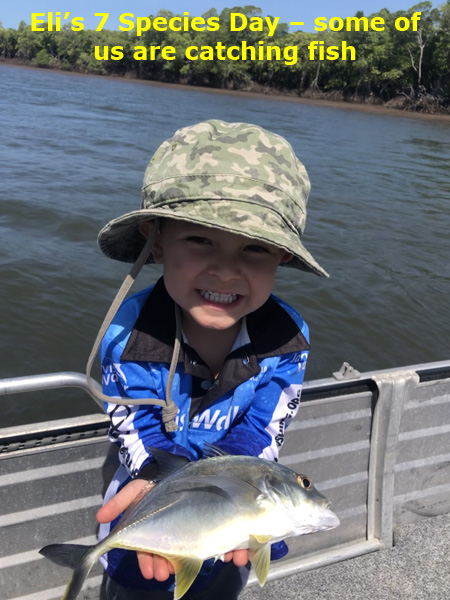 Oops, Event Calendar should show Brogo, 20-22 Nov. Earlier error now fixed
It has been the Annual General Meeting season – CAA, CFA and MAS (delayed from Feb) – even Queanbeyan Angler's Club. Notes are here from our AGM including new committee, trophies, Life Membership award and the raffle results plus our outgoing President's Report on 2019/20 (copied here for those who couldn't make it to the Zoom meeting). Notes later from CFA and MAS AGMs. QAC was very relaxed so nothing significant to report.
Incoming President, Claude, has penned a message sent out by email to all members. An abstract is included here 'for posterity'.
Peter and I got up to Jindabyne and the outcome is described here. Where are the other reports on trips folks? I had to convince Jason M to take me out on Lake Ginninderra just today to ensure another fishing report. J Jason has also provided a couple of pieces on gear.
Jaime has sent me a link to remind me of the benefits of fishing as a way to help reduce stress during these COVID times. It would appear that the angling community in the US are commencing a campaign to raise the awareness by the non-angling public of these benefits. Read about it here.
Don't forget, now that the AGM has passed, membership fees are due. Fees remain at General Membership $40.00, Family Membership $50.00, Concession Membership (age pension or concession card) $15.00 and Junior Membership (U18 years) $15.00. Bank transfer to BSB 032-727, A/C 24-0140 would be preferred. Any contact detail changes can be advised via the webform on our 'join us' page.