DPI have been (slowly) developing a website to provide information to anglers of access to waters across NSW. Check it out the prototype:
https://www.angleraccessdev.dpi.nsw.gov.au/
NSW Council of Freshwater Anglers has been pursuing DPI for advice in its further advancement. Seems to me that despite lots of dots on the map, the underlying information remains quite thin.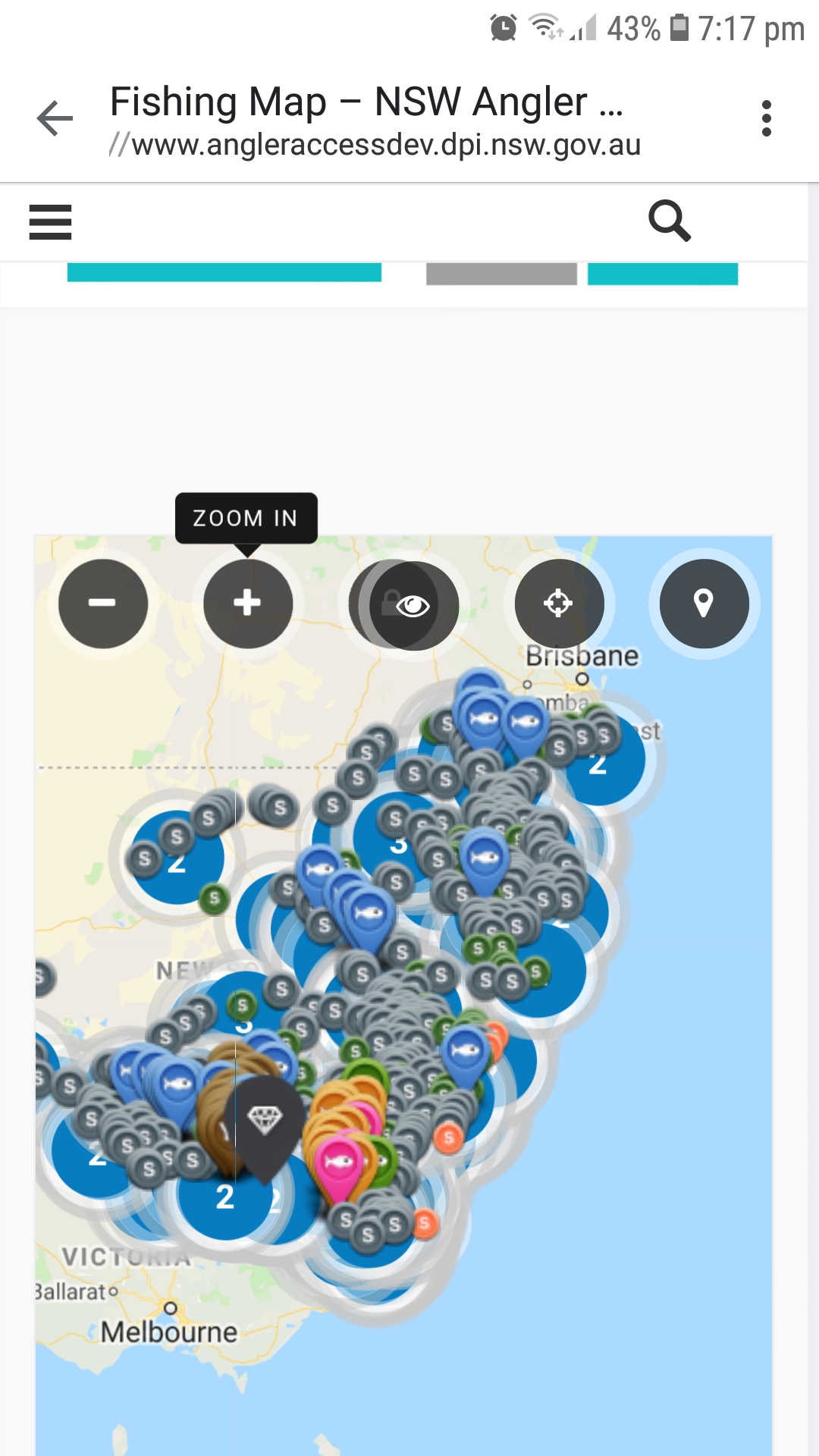 Any comments placed on this CAA News Blog post via 'reply' will be forwarded to CFA. (Don't forget to annotate your reply with a name that you are happy to have published on the Internet)