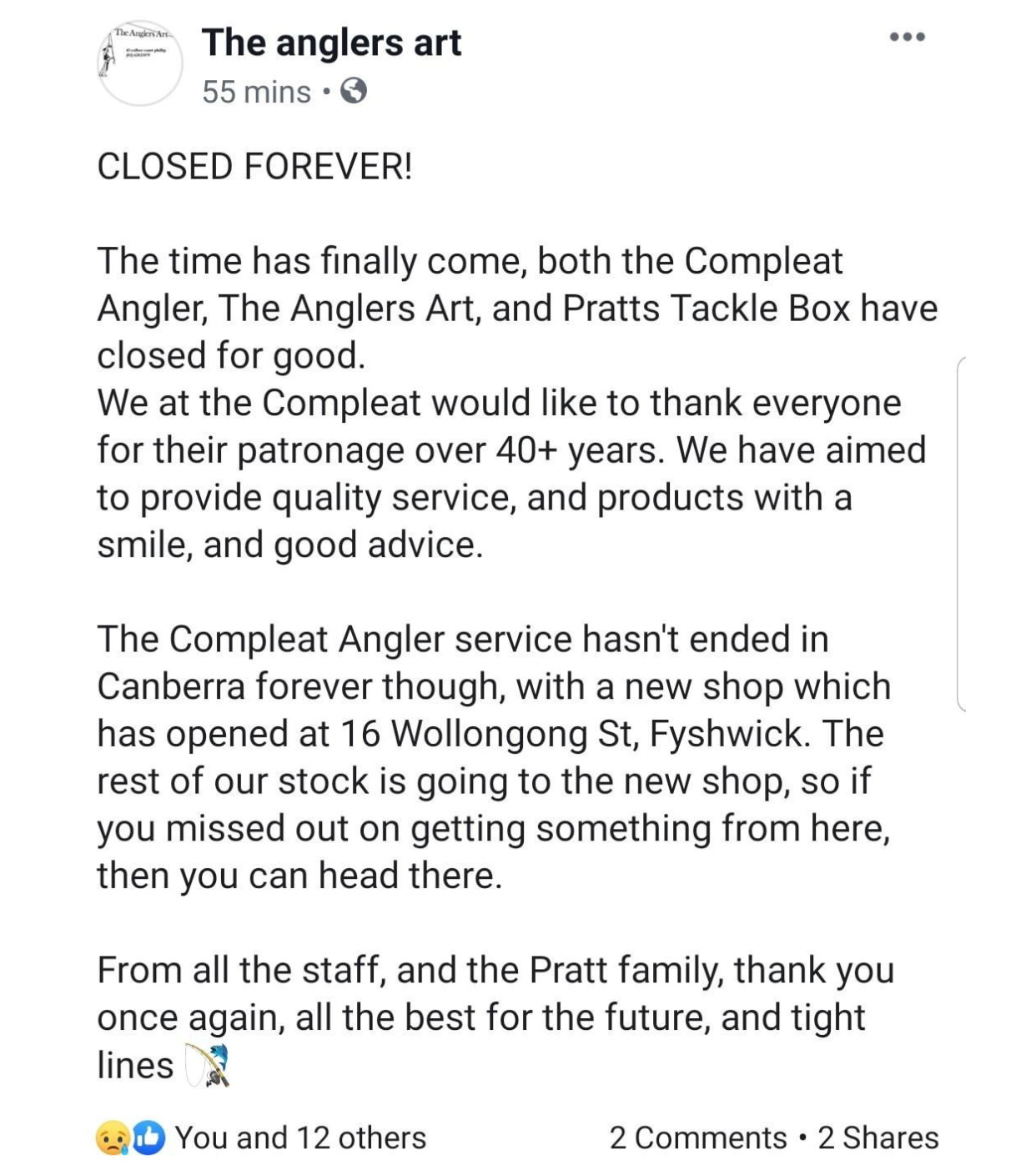 If you didn't get there before now to catch a bargain, sorry you've missed the boat. Anglers Art is now officially closed.
CAA has had a long relationship with the late Dr Bryan Pratt not least due to his being a long term President and CAA Life Member but also the shop's support to the club. We will miss their connection to CAA.
We wish Doris well for the future.