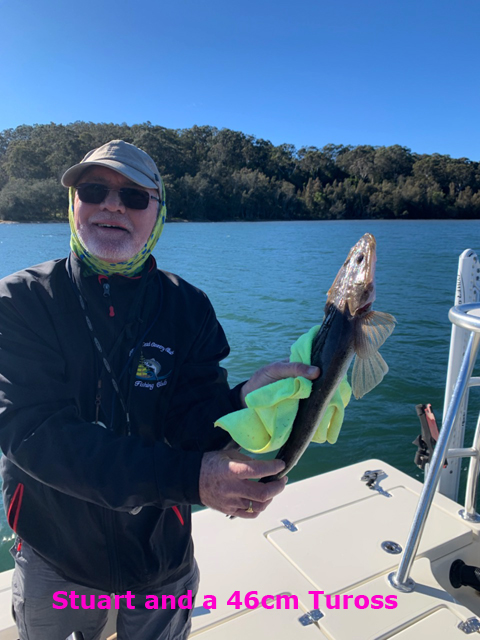 oops, third time lucky.  Peter also spotted that in "Coming Events" I had the wrong date for the meeting and somehow "Bondi Forest Lodge" appeared in the heading.  (Second attempt had the wrong edition 🙂
A slightly smaller edition, but particular thanks go to John (for a report on our recent Saltwater event) and Andrew sharing his observations of a trip to UK – with success angling.
After Luke produced the new look for the newsletter (hope you like it), he and I have been discussing the general content.  We are looking for some feedback please.  Specifically:
Are there any specific topics or items you'd like to see included in The Burley Line?
Are there any existing topics or items you'd like to see removed from The Burley Line?
Meanwhile, two items have come up within the Council of Freshwater Anglers.  CFA are looking for copies of historical angler's diaries to support Uni Syd study into recreational fishing challenges.  We'll be formally approached in due course, but members with diaries are asked to consider whether they might be prepared to participate.  There is a serious concern about Recreational Fishing NSW Advisory Council ceasing it's operation due to not processing wholesale replacement of its members.  Without this council, the trust funds holding our NSW licence fees cannot be properly managed.  All holder of the NSW licence ought to be concerned that the angling community have lost their voice in the management of what is arguably our money – watch this space.