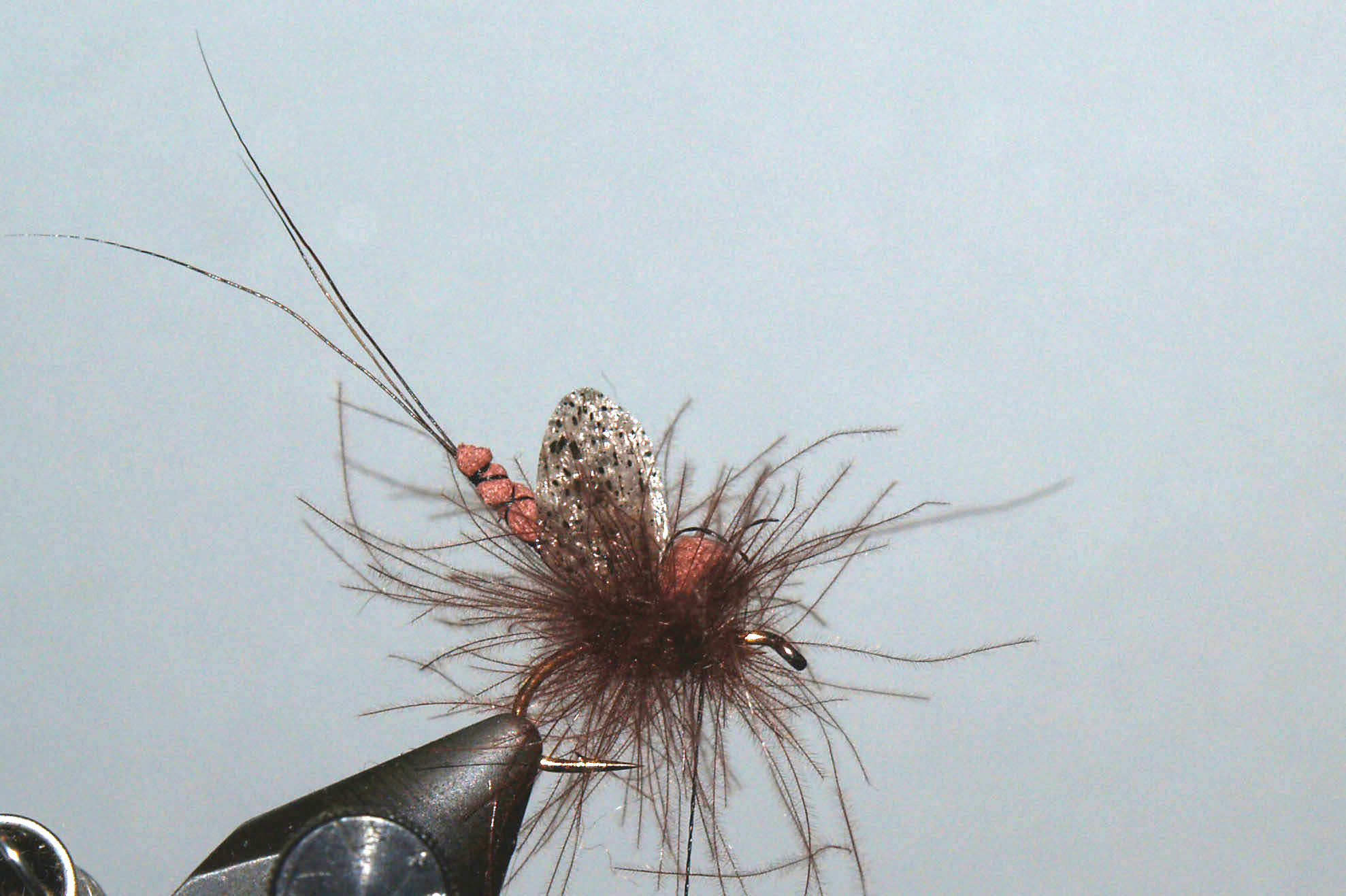 John tells us:
This month we will be tying a foam mayfly body, similar to the body Muz Wilson used on his Messy Dun fly.
The recipe includes:
A long needle
2mm foam – colour of your choice
Elk or reindeer hair for the tail
Thread to match the foam.
In addition you will need to bring scissors or a knife to cut out the foam and your vice to hold the needle.