Mark has been raving to me for ages about how screws for ice-racing motorcycles can be used for studs in wading boots. Shaun has taken the plunge and bought some, his review is here – many thanks mate.
Especially if you go to another supplier, Mark tells me that the coarse or self tapping thread is the one you want. The fine thread has to be screwed into a nut or threaded hole.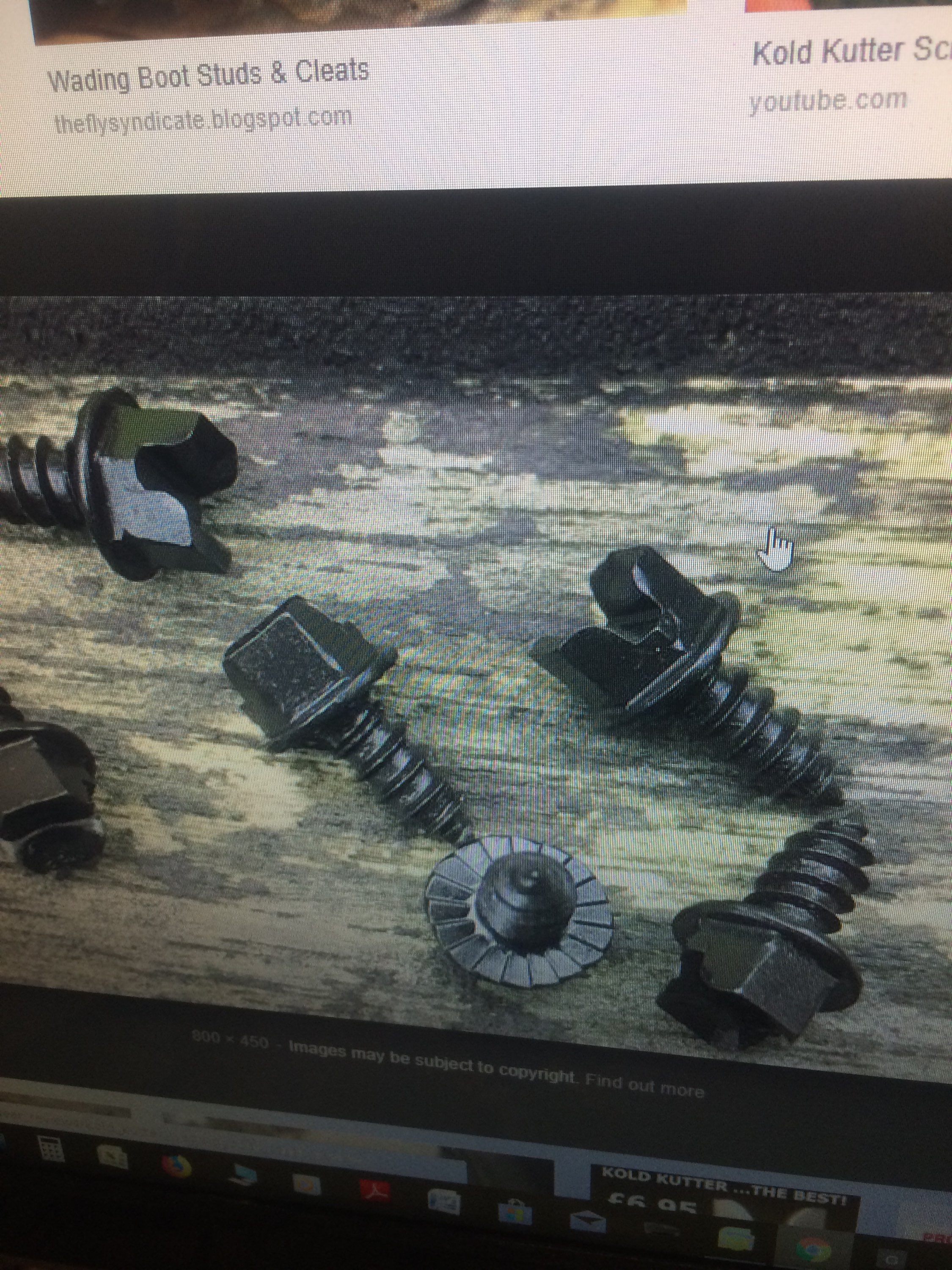 "These are the ones I use (image from here). A couple of tips:
Shoe must have a VERY hard sole. Soft sole and they will fall out after a while.
When screwing them in put some glue (aqua seal or shoe goo) on the thread.
"